Environmental Impacts Of Climate Change Sustainability
Being proactive is crucial for emissions reduction – so don't wait until it's too late, warns Liz Wood at environmental consultancy Comply Direct Ltd 
The recent COP26 Climate Conference in Glasgow has put environmental sustainability in the forefront of a range of stakeholders' minds, including the consumer, investors, and even employees. 2021 has been a significant year for environmental announcements, including the release of UK hydrogen and net zero strategies by government. With a rapidly shifting energy landscape, the complexities and challenges of global supply chains and increasing customer pressure, it can be difficult to know where to begin making sense of what your organisation should be doing.
However, given the environmental impacts of climate change we are now seeing, caused by emissions released some decades ago, even if we dramatically drop emissions today, higher temperatures are inevitable. Thus, voluntary, prompt action on emissions by businesses and consumers alike across the globe is paramount as the risks of inaction are too great. 
Research conducted by Microsoft on 2,000 UK businesses, showed that only 41% are prepared to transition to net zero by 2050. This is concerning not only from an environmental perspective, but also considering that financial investors are increasingly only willing to fund organisations who have made net zero commitments. 
Being proactive will benefit businesses in the long-run; more regulation is coming, certainly in the UK in terms of climate related financial disclosures, carbon reporting and energy efficiency legislation, which the recent UK Net Zero strategy announcement and COP26 goals further underpins. 
UK Net Zero Strategy 

Opportunely, the UK government released its highly anticipated Net Zero Strategy: "Build Back Greener", just a week before the commencement of COP26. Prime Minister Boris Johnson summarises the strategy aim as to "lead the world in ending our contribution to climate change, while turning this mission into the greatest opportunity for jobs and prosperity for our country since the industrial revolution."
The key themes of the strategy centre around building a Green Industrial Revolution in the UK, creating significant job growth whilst tackling climate change by reducing emissions across the economy. The government has made $35bn of capital investment and claims the strategy will enable up to a further $120bn of private investment into net zero. The government is focused on making it easier for businesses to decarbonise and all must play their part to make this future vision a reality. 
Organisations need to be aware of the pivotal elements in the UK economy that the strategy strives to revolutionise, to determine areas in their individual business operations where change must be made to align with achieving net zero.
Firstly, proposals for energy state that by 2035, the UK will be reliably powered by clean electricity, so the move to renewables is non-negotiable, and investment of up to $362bn will be allocated to creating the required infrastructure. It is noted that electricity cannot be fully relied upon for all energy, so making cleaner fuel supply available is also paramount. This will be addressed by increasing production of low carbon fuel alternatives, including hydrogen and biofuels, whilst reducing traditional oil and gas supplies. However, the government promises that job protection and utilising existing infrastructure will be a priority. 
Further support in achieving decarbonisation is to be provided through help to improve resource and energy efficiency, fuelling the process in geographic "clusters" which account for around half of the UK's industrial emissions and providing access to funding support under the government's carbon capture, usage and storage (CCUS) innovation programme.
Building on current mandatory initiatives, Streamlined Energy & Carbon Reporting (SECR) and Energy Savings Opportunity Scheme (ESOS), implemented to improve visibility of carbon reporting and encourage energy efficiency in businesses, the strategy sets out ambitions that by 2035 all new heating appliances in homes and workplaces will be low-carbon technologies. Obligated businesses under the aforementioned legislation will already be considering alternatives to gas and adjustments to reduce reliance on energy for heat. Increasingly, more businesses are addressing these areas proactively within environmental, social and governance (ESG) disclosures; taking action now via voluntary measures will benefit businesses in the future for a smooth transition to alternative heating solutions which will be the only option in a little over 20 years. 
Transport, in terms of removing all road emissions by 2050, is evidently another heavy focus of the strategy, and businesses with fleets must take particular note of government's zero emissions vehicle (ZEV) mandate. This will improve accessibility to electric vehicles and deliver on the 2030 pledge to end sales of new petrol/diesel cars. A further key policy in the transport ambitions is the trial of zero emission HGV technologies at scale on UK roads to determine their operational benefits, as well as their infrastructure needs. 
Climate positive

Often, the general themes around achieving net zero is that sacrifices must be made, and money spent, but perhaps we shouldn't look at it that way; there can be huge additional social benefits to a net zero future – cleaner air, less health problems, flourishing green spaces to enjoy, less time spent in transit, and more value given to biodiversity and nature. 
Even the term "zero" is quite a negative position; if the overall aim is to simply have no impact or become neutral, then will this label help to inspire and engage? Instead, "climate positive" may reflect the ideal aim better. We need to aspire beyond carbon neutral and net zero emissions to make a positive impact across all parts of a business. 
Inequality is, unfortunately, another defining issue of our time and a problem which needs to be tackled alongside climate. Organisations can address both aspects by thinking holistically and considering ESG criteria; a framework which is currently rising in significance and becoming increasingly expected of businesses by financial investors. ESG constitutes reviewing a current position across all areas and setting a proposition to implement improvements for ultimately managing risk, capturing opportunities, and growing a business in a sustainable, ethical manner. 
Businesses who succeed in a net zero, or indeed a climate positive future, will be those that act voluntarily. Assessing their own carbon footprint, making big reductions, then advancing beyond and addressing their supply chains to reduce carbon emissions too. We can make the net zero movement a chain reaction, all we need to do is lead the change.
About the author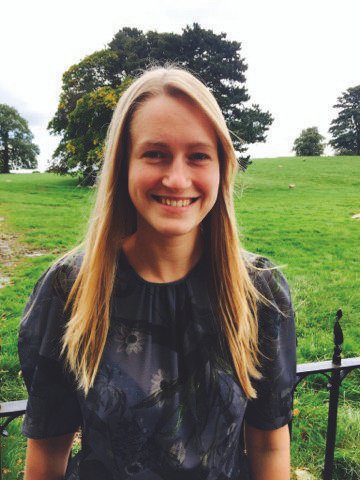 Liz Wood (PIEMA, PhD) is Sustainability Project Leader at Comply Direct Ltd. Comply Direct is a government-approved producer compliance scheme and environmental consultancy, taking on the legal obligation of businesses affected by the WEEE, Packaging and Batteries Waste Regulations and providing sustainability consultancy and waste management services.