Tackling the growing plastic problem
Plastic waste has been increasing exponentially for the past few decades, with a 70% growth rate expected by 2030. Plastic pollution has now become a global crisis, with only 14% of plastics being collected for recycling, around 40% sent to landfill, 14% incinerated, and 32% leaking into our environment.
How do we stop this problem that seems to be growing out of control? Global chemical recycling leader Plastic Energy has a solution. Their unique and patented technology uses a thermal anaerobic conversion (TAC) process to treat end-of-life-plastics that cannot be mechanically recycled. Through this process, a recycled oil (called TACOIL) is produced. This TACOIL is then used to replace fossil oils in the manufacturing of virgin-quality plastics that can be used for food-grade packaging.
Chemical recycling (also called advanced recycling) is complementary to mechanical recycling and is not meant to compete with or replace it, but rather overcome some of its limitations. Plastic Energy's process can recycle plastics that are unable or difficult to be mechanically recycled (such as plastic films or flexibles), and would otherwise end up in landfills or incineration, or leaking into the environment. With mechanical recycling, many plastics (with the exception of PET bottles) are downcycled and cannot be used for food-grade applications. Plastic Energy's TACOIL has the same properties as virgin oil and meets all of the safety standards and requirements to be used for the manufacturing of food-grade packaging.
Plastic Energy currently has two commercial chemical recycling plants in Almeria and Seville, Spain that have been in operation for the last five years. Since 2019, both of these plants have been certified through ISCC PLUS, a sustainability certification system following the mass-balance approach. In December 2020, Plastic Energy's Seville plant became the first end-of-life plastics chemical recycling plant to achieve the Roundtable on Sustainable Biomaterial (RSB) certification.
Food-grade packaging with recycled content from Plastic Energy's TACOIL has already been commercialised in Europe. In 2020, Unilever's Magnum and Knorr pots made with recycled content were released on to the European market. Tupperware's Eco+ Straw Set and Vinventions Blue Line wine closures have also been manufactured with recycled content from TACOIL, and Mondelez will incorporate this recycled content into their Philadelphia cream cheese packaging, starting in 2022.
Plastic Energy are continuing to increase their portfolio of European projects with a 20,000 tonne per annum capacity recycling plant that is currently under construction in the Netherlands with partner, SABIC, and a 25,000 tonne plant that has just started being constructed in France, along with a collaboration offtake agreement with ExxonMobil. They also have another 15,000 tonne capacity recycling plant with partner TotalEnergies at their Grandpuits site in France, which is due to be constructed soon. Plastic Energy has also signed a collaboration agreement with Nestlé for scope for a chemical recycling project in the UK, and an MoU with Petronas for a recycling plant in Malaysia. Plastic Energy is continuing to expand its operations globally in other parts of Asia and in the US.
Beyond its projects, Plastic Energy has become increasingly invested in becoming more sustainable.
"Sustainability has always been a core value at Plastic Energy, and the company was founded with a mission to prevent plastic from becoming waste," said founder and CEO of Plastic Energy, Carlos Monreal. "Our chemical recycling process contributes to the circular economy by increasing recycling rates of previously non-recyclable plastics, increasing the availability of high-quality recycled content, reducing the environmental impact of plastics and oil dependency, and boosting local economies by building new plants and creating jobs. We are working to incorporate sustainability into every area of our business and making necessary improvements for the future of our planet."
Plastic Energy is a signatory for the Ellen MacArthur Foundation's New Plastics Economy Global Commitment and has pledged to convert at least 300,000 tonnes of end-of-life plastic waste into feedstock for new plastic manufacturing by 2025. As of April 2020, all Plastic Energy's TACOIL has been used to create new plastics, which benefits the circular economy. Plastic Energy is also a member of the UK Plastics Pact, working towards their main objectives of increasing the recyclability and re-use of packaging, and eliminating plastic waste. In July of 2021, Plastic Energy Global became a signatory of the UN Global Compact, the world's largest sustainability initiative for businesses. Through this, they have pledged to align their global operations with the Ten Principles and work in favour of the UN Sustainable Development Goals (SDGs). Chemical recycling contributes to the SDGs of industry, innovation and infrastructure, responsible consumption and production, and life below water.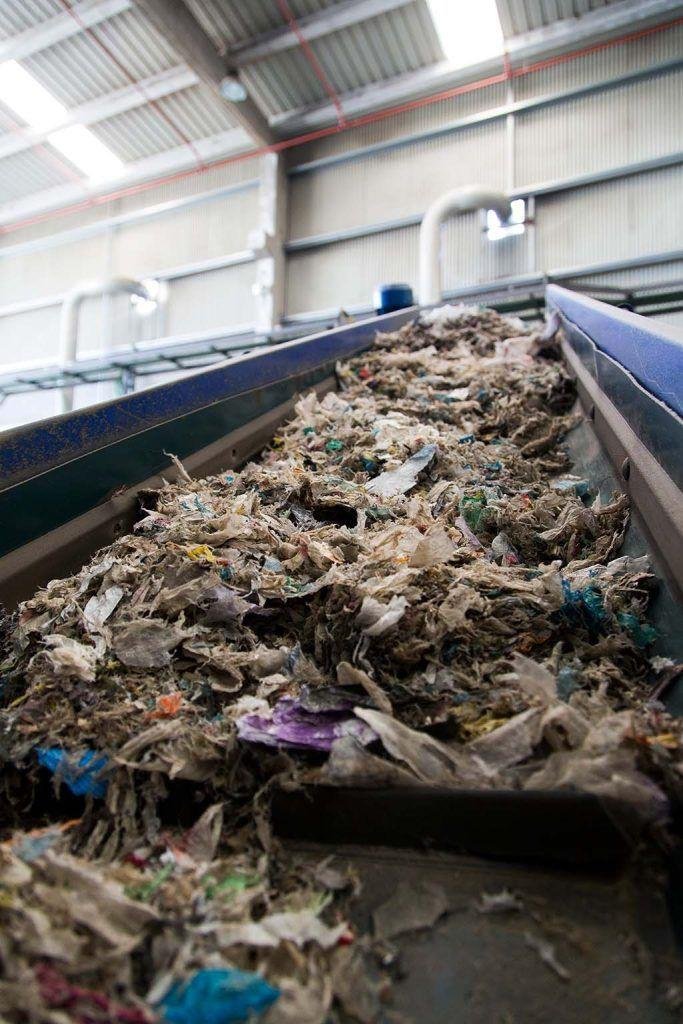 Plastic Energy is focused on redefining the plastic landscape and reducing the climate impact of plastic as a new resource by working with the entire plastics value-chain. From an independent lifecycle analysis (LCA) that was conducted by sustainability consultants in 2020, Plastic Energy's chemical recycling process was found to have a considerably lower climate change impact than incineration with energy recovery. In addition, plastics made from Plastic Energy's recycling process have a lower climate change impact than virgin plastic.
Plastic Energy recently released its inaugural sustainability report in August 2021. This report outlined a variety of sustainability goals, including a pledge to reach net-zero emissions by 2050. After assessing the climate risk and the opportunities of decarbonisation, it is clear that a transition to a low-carbon economy will benefit Plastic Energy in the long term. Energy efficiency (including a move towards using renewable energy) will be a major focus for Plastic Energy's process going forward, and decarbonisation is a priority research area for their technology, and research and development teams. Through innovation, energy management and process improvement, the company expects higher production yield, lower operational costs, and better-quality products in the future.
For further information:
plasticenergy.com