SAXONY-ANHALT: The energy for change
A pioneering industrial location with a green footprint, companies in Saxony-Anhalt are embracing the circular economy, saving resources and limiting CO2
Environmentally-friendly business and economic growth do not have to be mutually exclusive, as demonstrated in the German state of Saxony-Anhalt. Here, companies, institutes and universities are showing that a sustainable economy can open up new, modern areas of business. Giving rise to the development of highly efficient industries with an ecological footprint.
Many companies in Saxony-Anhalt are facing the challenge of reconciling profitable growth with social responsibility. They have embedded environmental protection firmly in their corporate philosophy and subscribed to the innovative idea of the circular economy. Through this resource-efficient approach, they see an opportunity to secure competitive advantages and new sources of income, and to increase their resilience to external factors.
Extending lifecycles
Innovative best practice embracing the circular economy can be found in the recycling and processing of plastic to create products with completely new properties. As the first step, companies work with tech partners to create systems and processes for separating and recycling different types of plastic waste. Next, they search for pioneering solutions to current problems – such as the processing of glass-fibre-reinforced plastic from wind turbine rotor blades into an environmentally friendly building material, or recovering the raw mineral phosphorus from sewage sludge.
Progroup AG is a company providing a prime example of sustainability in the paper and packaging industry. With a circulating water treatment plant that is totally unique, this corrugated cardboard producer has attracted worldwide attention. Another example is NOVO-TECH Circular, Europe's largest manufacturer of wood-based materials for outdoor use. In 2021, the company started building a facility that recycles the composite material from wind turbine blades.
APK AG Merseburg, on the other hand, specialises in the production of plastic granulates and uses a wide variety of materials to do so. Using an efficient recycling process called Newcycling®, it provides extremely high quality granulates that can be used in a huge range of production applications. The mission is to produce plastic recyclates close to virgin plastics. Ideally, recyclable materials shouldn't even end up in waste – this is the entrepreneurial approach of the IT4Trade GmbH company. The company's four IT experts are pioneers in an innovative field of business, making decommissioned IT hardware usable again and providing the infrastructure for a circular economy for IT equipment.
Collaborating on power and resources
Electricity from regional energy parks is a key part of green business models in Saxony Anhalt: "Our customers want our centrifugal pumps to use as little energy as possible, to minimise running costs and CO2 emissions. At the same time, the pumps need to satisfy stringent technical requirements over the long term. And that is precisely what highly efficient, long lasting KSB products are known and prized for around the world," says Philip Storch, Vice President and Manager of the Sales Management Water department at KSB in Halle. The pump and valve manufacturer is one of Saxony-Anhalt's global industrial players.
Indeed, the region's internationally active companies are generally aware of their position as sustainability role models. They invest in intelligent materials and equipment and in resource-efficient techniques, to make production processes faster and more efficient and cut CO2. Using electricity from renewable sources is part of this approach. GETEC green energy GmbH is launching the "Mitteldeutsche Energieverbund Zukunft" (the central German future energy network), which uses key state-of-the-art technologies to generate sustainable energy from solar and wind power, biomass, geothermal heat, hydropower and hydrogen. "Many companies want to play their part in the energy transition. Electricity from regional energy parks is a key part of their green business models," says Chris Döring, CEO of GETEC green energy.
Hydrogen vision becoming a reality
About three years ago Saxony-Anhalt set out its hydrogen strategy, with the objective: from 2040 onwards, the demand for hydrogen is to be covered by CO2-free and neutral resources. An electrolysis capacity of 1,000 megawatts will be established by the year 2030. Saxony-Anhalt and the German government are also investing heavily in the infrastructure.
An investment project to build a European hydrogen network is a key focus – the "Green Octopus Central Germany" project will herald the development of a pipeline that will connect a hydrogen storage facility in Bad Lauchstädt to the Leuna Complex and Salzgitter in Lower Saxony. €149.1m are to be invested in the hydrogen storage facility and pipeline alone. The German government plans to set aside €130m and Saxony-Anhalt's Ministry for the Environment over €55m to complete the pipeline and storage projects in Saxony-Anhalt. The goal is to make Saxony-Anhalt a pioneering region for green hydrogen.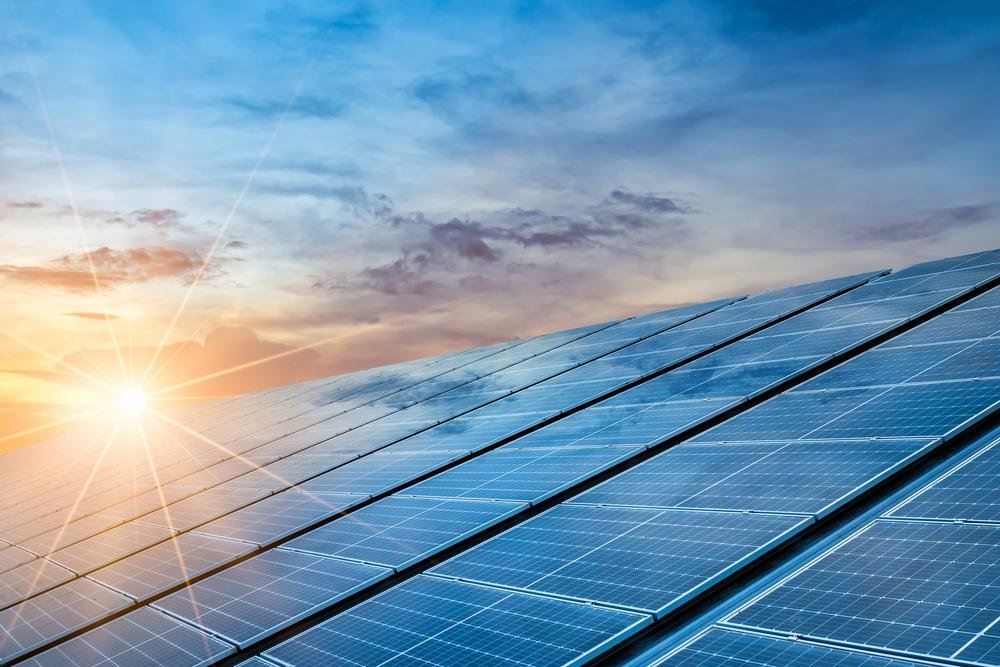 Embedding a sustainability ethos
Saxony-Anhalt is also attracting young skilled workers. As the decision-makers of tomorrow, students are already preparing to take on their social responsibility. Universities of applied sciences and universities in general have incorporated subjects such as renewable raw materials, the circular economy and energy-flexible processes firmly in their teaching. This means that graduates are also empowered to put the complete circular economy into practice in their chosen profession, and to work towards the goal of zero waste in the future.
Further information
www.invest-in-saxony-anhalt.com/sustainability