Climate action through cross-sector purpose


To fight climate change effectively, businesses need to be more like NGOs and vice versa, says Stuart Taylor of Justdiggit


For too long, businesses and NGOs have worked in isolation to the detriment of one another. The challenges facing a typical NGO – the need to become more flexible, pioneering, and innovative – are the very same areas that a typical business can help to resolve. And vice versa: the fresh challenges faced by businesses this year – such as transparency when it comes to the social and environmental impact – are the areas in which NGOs can lend their expertise.
This doesn't mean either organisation must renege on its current responsibilities in order to prioritise the other's, it simply means that those responsibilities should become interchangeable. Efficiency and productivity are, after all, the goal of every organisation, and no matter how talented a staff might be, there is no substitute for interpersonal clarity. Ensuring people understand their role within the large environmental and social but also corporate and creative ecosystems, and are working to those respective expectations, is a clear indicator of long-term success for charities and businesses.
As organisations become more accountable for their actions and NGOs evolve to better communicate with their audiences and cut through the media noise, it will be crucial that they hold one another up as best practice and work together to evolve.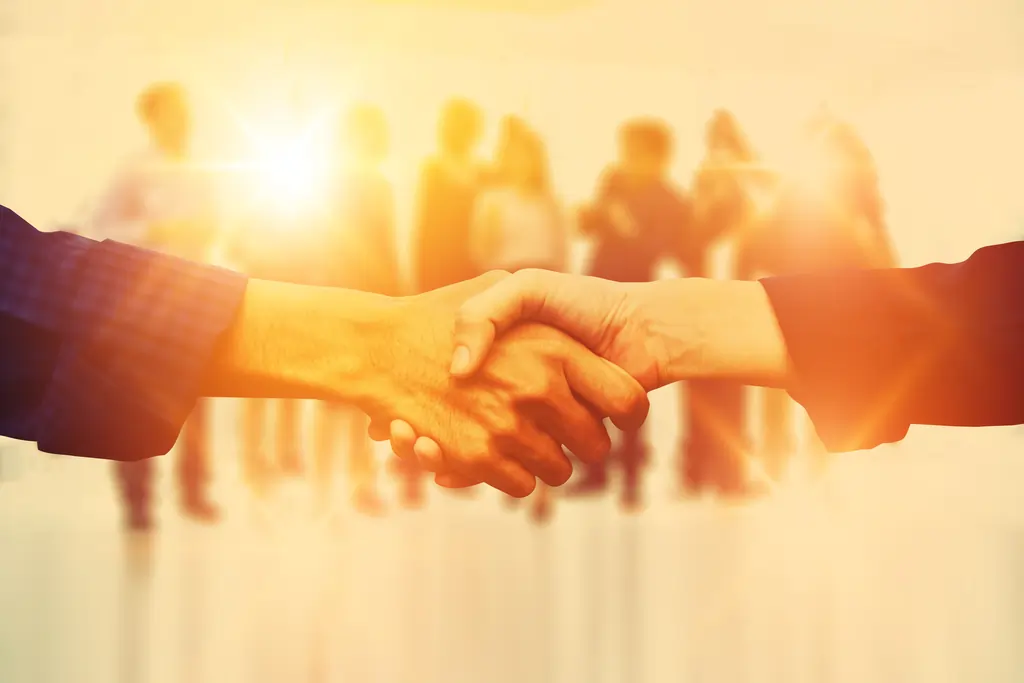 Changing business practices
For those businesses that want to do more, adopting the values, techniques and purpose-driven approach of NGOs can yield substantial benefits. This is where the methodology of NGOs can help. Because NGOs are purpose driven, their CEOs have a vested interest in maintaining transparency at all levels, with leaders communicating clearly and effectively with staff on their successes, and challenges. This transparency creates a stronger sense of trust and empowerment for employees.
What's more, with the Great Resignation continuing to impact businesses, and employee satisfaction dropping in the hybrid/remote work era, it's clear that employees are looking for a greater sense of purpose and impact in their work. And considering that employees that often work pro-bono with an NGO report a greater feeling of satisfaction and purpose to their work, in the long run this could lead to improved employee retention.
Another area that businesses could learn from NGOs is budgeting and allocating resources. An NGO has to make every penny stretch as far as possible, and devote the very maximum possible to delivering the mission's impact – while some businesses clearly do this too, there is colossal financial waste at many corporations.
Ultimately one of the biggest lessons business leaders can take from NGOs is to become purpose driven; identifying the passion points of staff and customers and putting them front and centre of everything the organisation does. By giving staff motivation beyond pay they can better retain staff or articulate their green credentials to future partners and customers, while also continuing to serve existing customers.


Combining charity and corporate
Non-profit is a tax status, not a business plan. Non-profits also have a lot to learn from the ambition and agility that 21st century businesses demonstrate. It is vital, however, that leaders recognise the limitations of business thinking and fully appreciate the value of non-profit expertise. Take, for instance, the fusion of head and heart that is needed for decision-making in the non-profit sector. As businesses begin to grapple with customers, employees and investors demanding values as much as value, the pragmatic idealism that is the hallmark of a well-run NGO is a trait in ever greater demand.
Similarly, at a time when businesses aspire to become more mission-driven, having the ability to attract and retain staff with sources of motivation beyond just pay is crucial. There's a considerable value for NGOs to harness the experience of businesses in the art of building consensus across diverse stakeholder groups. Many NGOs seek to educate their business partners on how they can help to effectively tackle climate change. In exchange, NGOs can hope to learn more about what made that business a success in the private sector, and how those capabilities can better the charity sector.
NGOs need successful organisations to impart their experience and expertise to help them address the burgeoning environmental and social challenges.
For a retailer, that might be their expertise in supply chains; for a tech firm, their digital know-how; for marketing agency, their ability to create messages that resonate and inspire. Not only this, but NGOs are increasingly calling on businesses to rally their own network of partners and suppliers to act on climate too.
Ultimately, it's clear that the responsibility for climate action is shared, and the private sector and charity sector both have roles to play in society's collective future. By breaking down the silos between the two sectors and working collaboratively, and more so in the image of one another, the actions and results for both organisations become much more tangible and effective for everyone involved.


ABOUT THE AUTHOR
Stuart Taylor is UK Country Director at Justdiggit – a company on a mission to regreen Africa in the coming decade.